SafŒno™ EF 85 is an ideal choice for producing white wines with complex, fruity notes. This active dry yeast produces a high amount of ethyl esters and a medium volume of acetate esters, while respecting the primary aromas of grapes and the characteristics of the terroir.
The result is an elegant, fine wine with bright acidity a balanced mouthfeel, and a fresh, long-lasting finish. It is especially recommended for varieties that include Chardonnay, Sauvignon blanc, Muscat, Melon de Bourgogne, Grenache blanc, Ugni blanc.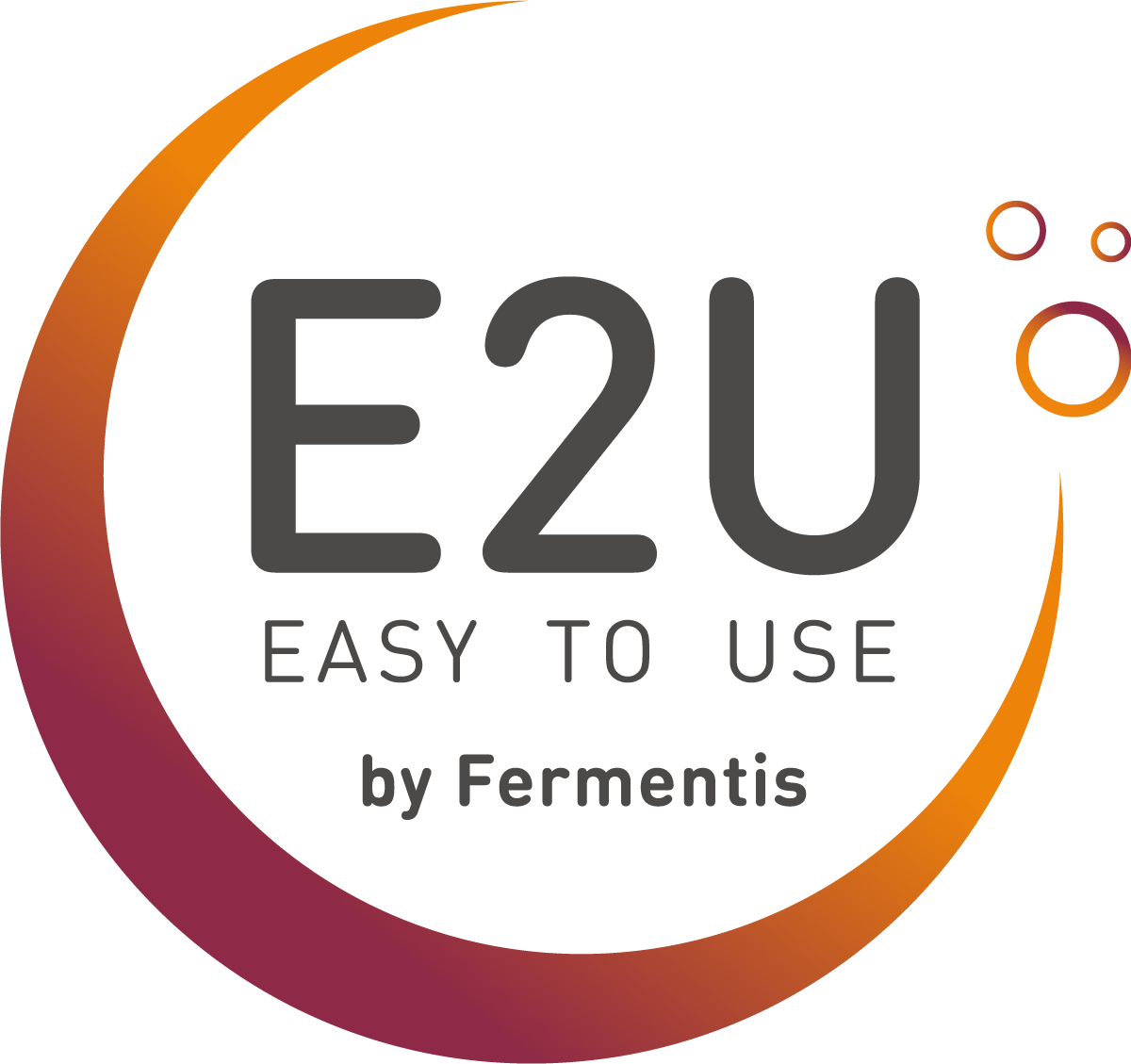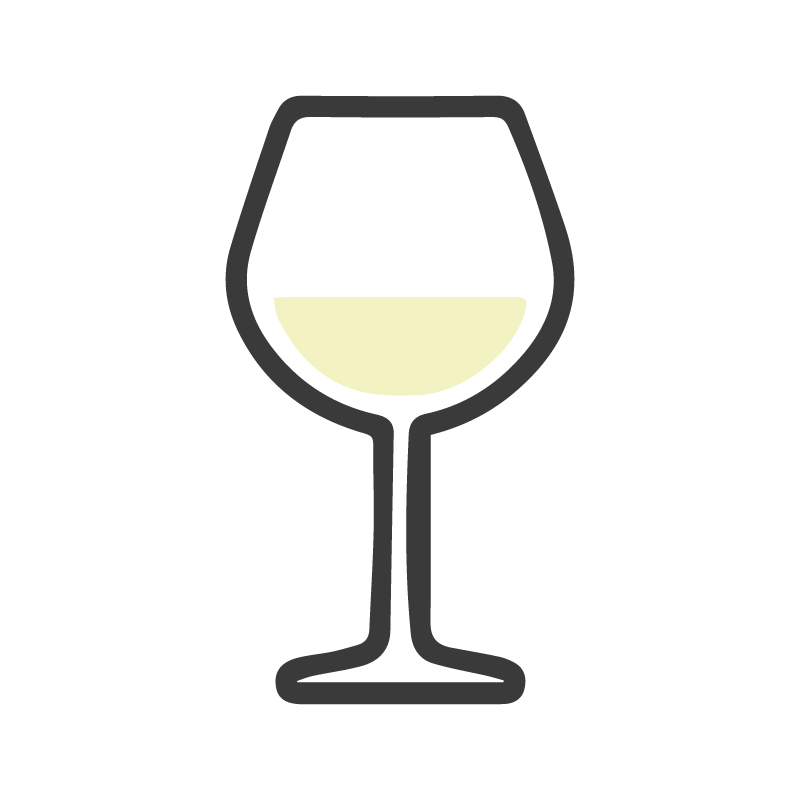 Ideal for white wines
with complex, balanced, fruity notes like Chardonnay or Sauvignon Blanc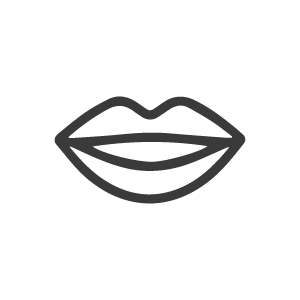 Produces bright acidity
a balanced mouthfeel, and a fresh, long-lasting finish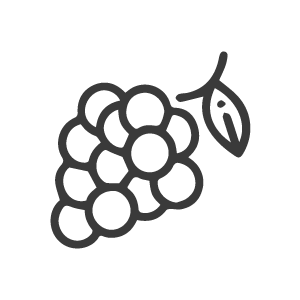 Respects the primary aromas
of the grapes and the characteristics of the terroir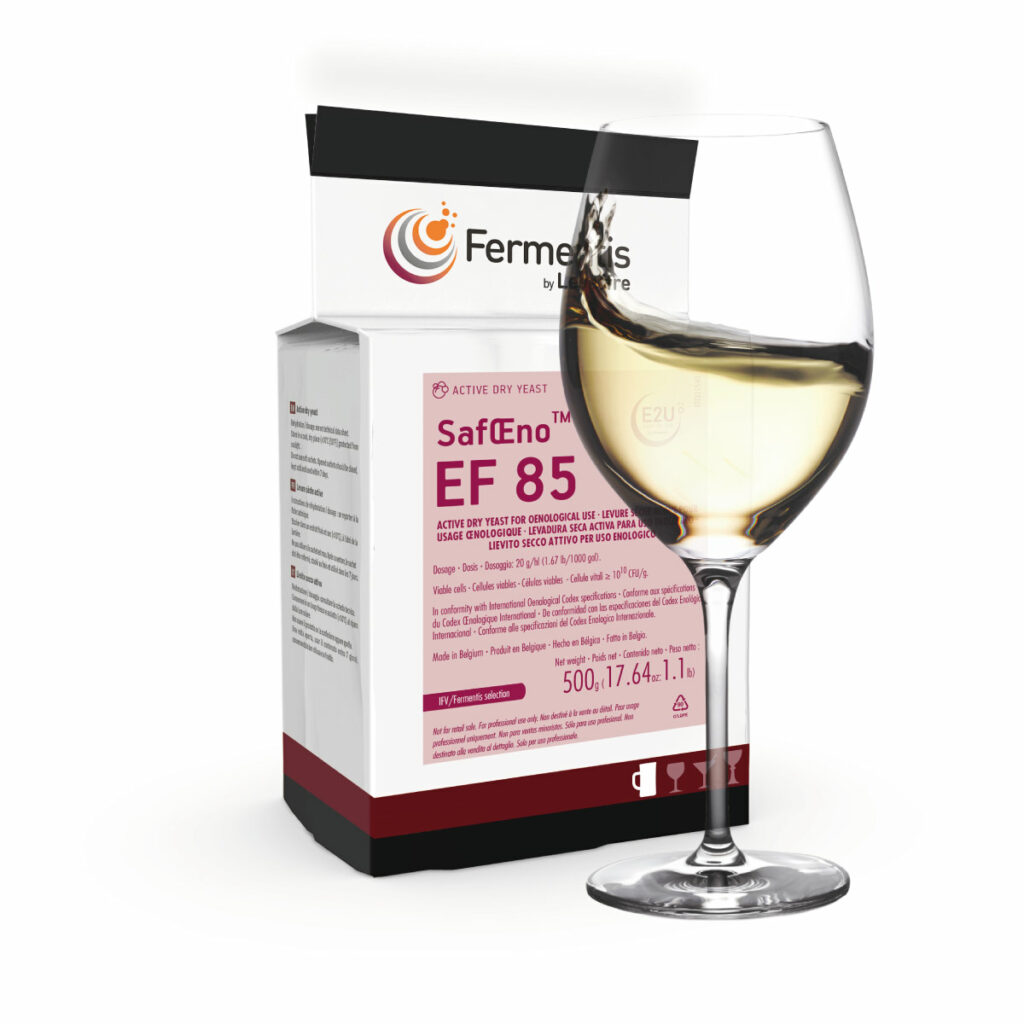 Watch SafŒno™ EF 85 introduction video:

For more detailed information about SafŒno™ EF 85:
Visit the product page
Introduction
To meet the significant challenges facing society and the climate, it goes without saying that we must reduce our reliance on phytosanitary products whilst maintaining the output and quality of our wines. The winemaking industry must adapt at every stage of production.
Experts at the French company Laboratoires Dubernet are now offering a solution in the form of resistant grape varieties, an effective means of reducing reliance on phytosanitary products whilst responding to market demand and expectations.
What are resistant grape varieties?
Resistant grape varieties are highly resistant to certain grapevine diseases such as mildew, powdery mildew and botrytis. These grape varieties have gained "resistance" through coevolution (as in the case of certain American varieties) or hybridization (a practice that was widespread in France up to the 1960s when it began to die out following the 1951 ban on its use in AOC areas).
Today, whilst countries like the USA, Italy and Switzerland have been practicing hybridization for a number of years, France continues to lag behind. The development of resistant grape varieties is a key part of the response to growing societal and environmental pressure.
Resistant grape varieties: benefits
Among the main benefits of resistant grape varieties is increased resistance to grapevine diseases, resulting in a significant reduction in the reliance on phytosanitary products. As such, these grape varieties would allow us to produce greater quantities using more environmentally friendly methods.
In addition, they could allow us to redraw the winemaking map of France, since certain grape varieties developed in Italy and Switzerland might be suited to Brittany or the north.
However, in adopting these resistant varieties, we must take into account consumer tastes and the unique characteristics of the terroirs. Some of these new grapevines offer little in terms of aroma. Fortunately, many of them are fully in keeping with the unique characteristics of the terroirs. .
Barriers to the development of resistant grape varieties
Hybridization and resistant grape varieties have already made their mark around the globe. But creating a new biodiversity is a slow process. It can take from 10 to 20 years to bring a new hybrid variety to production.
In France, the strict regulatory framework remains the main barrier to resistant grape varieties and needs to be relaxed if France is to remain competitive in a wine industry marked by the growth of neighboring countries but also of wine producers from across the globe..
From an interview conducted by Fermentis with Nicolas Dutour of Laboratoires Dubernet. Thanks to Nicolas for his insight into this hot topic.
"My main role is to implement and oversee R&D projects on oenology and other fermented beverages like cider "
Arnaud Delaherche • Technical Manager Wine
Arnaud, can you introduce yourself?
My name is Arnaud Delaherche. I'm 44 years old. I graduated from the University de Bordeaux in 2006 and have a doctorate in oenology. Since then, I have always worked in the oenology sector for employers ranging from R&D laboratories to biotechnology firms to top wineries in the Bordeaux region. I specialize in fermentation processes for winemaking. For four years I was involved in production as head of R&D at four vineyards in Bordeaux.
Tell us about your experience at Bernard Magrez
It was a very rewarding experience as I headed up the R&D department of four Grands Crus Classés in Bordeaux with over 400 hectares as my "playground". I was the lead on over forty research projects on grape-vines, oenology and wine aging. My work on grapevines included monitoring soil quality and grapevine diseases, the use of draught animals to cultivate the soil and robotics. In terms of oenology, improving the quality of wines was a priority. The wide range of vineyards and technical facilities made this work very intellectually stimulating. .
Why did you choose Fermentis?
Fermentis was an obvious choice for me since my career choices are governed by two factors. The first relates to well-being at work. At Fermentis, senior management show a commitment to a people-centered corporate culture. This makes for a highly dedicated and close-knit team. The second consideration was the emphasis Fermentis places on R&D. Significant funding is available and directed to where it is needed within the business.
What reception did you get?
I think Fermentis has onboarding down to a fine art. Everyone is very friendly and committed to making you feel quickly at ease. Everyone in the various departments is on hand to help you fit in. This is particularly appreciated when you are mostly working from home.
As technical managerwhat is your role?
My main role is to implement and oversee R&D projects on oenology and other fermented beverages like cider. My focus is on yeast but I also need to keep abreast of any research topics related to oenology which allows me to have an overview of all the projects. This is crucial when it comes to devising Fermentis's overall oenology strategy.
What is your vision for today's wine industry?
The wine industry has seen a lot of changes in the last twenty years. We have a better understanding and grasp of technical processes. All around the world this new-found knowledge is being used to extract the quintessence of the grape and produce excellent wines. However, global warming is a concern and we will need to change our cultivation techniques and our vinification and aging processes if we are to offset these changes. This means that in the coming years R&D will have a huge role to play in identifying and implementing solutions. We still have a lot to learn.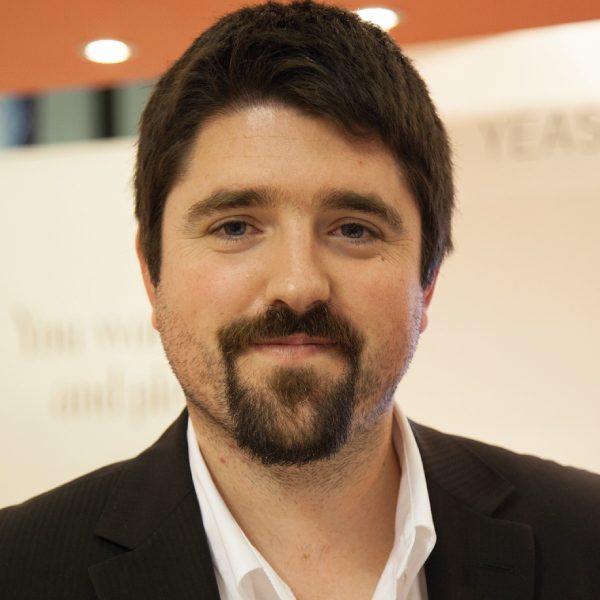 Etienne Dorignac
Former Technical Manager – now Fermentis Academy Manager
Etienne, how do you know Arnaud?
My history with Arnaud is quite unusual and interesting… For me, he went from being a Fermentis competitor to a partner to a client (not a particularly easy one at that) and finally a colleague. In France, Arnaud is well known in the world of oenology for his qualities and his high standards and is highly regarded by his peers. His candidacy was an excellent opportunity for us. As someone with extensive, practical experience both on the ground and in R&D, his profile added real value for us.ont on avait réellement besoin.
How was the onboarding process with Mr Delaherche?
Please call him Arnaud! I quickly got to know him as we had an immediate connection. He shares Fermentis's values which are based on respect, humility and teamwork. During an intense six-month handover, we worked together practically every day and I got him up to speed on the details and history of the wine and cider projects I have had the pleasure of managing over the last few years. He immediately grasped the subtleties of our positioning in the wine market and it was a real pleasure to pass the baton.e cette transmission.
What does he bring to the Fermentis team?
Arnaud brings practical experience combined with the rigor of R&D to the fruit fermentation segment. This industry knowledge will be of huge benefit to the Fermentis team as a whole as well as to our clients. He he very customer-centric, and more generally, he's always ready to help – which is a prerequisite in any field where collaboration plays a part… And the bonus? He injects good humor wherever he can which facilitates team work and makes him a pleasure to work with.
E2U™ TEST RESULTS
See how our wine yeast strains are E2U™ certified
Fermentis wine yeast strains are tested to make sure they are E2U™ certified, meaning they can be used in various ways, i.e. by direct pitch into the fermentation vessel, or by rehydration prior to innoculation.
When we test our yeast strains, we compare the fermentation performance in these various conditions, but we also run tasting trials on wines made either using the direct pitch method or the rehydration step.
Of course, all other conditions remain identical. Next, we measure the results and check if there are any discrepancies between the results. If there are minimal differences, we can confidently state that a yeast strain is indeed E2U™ certified.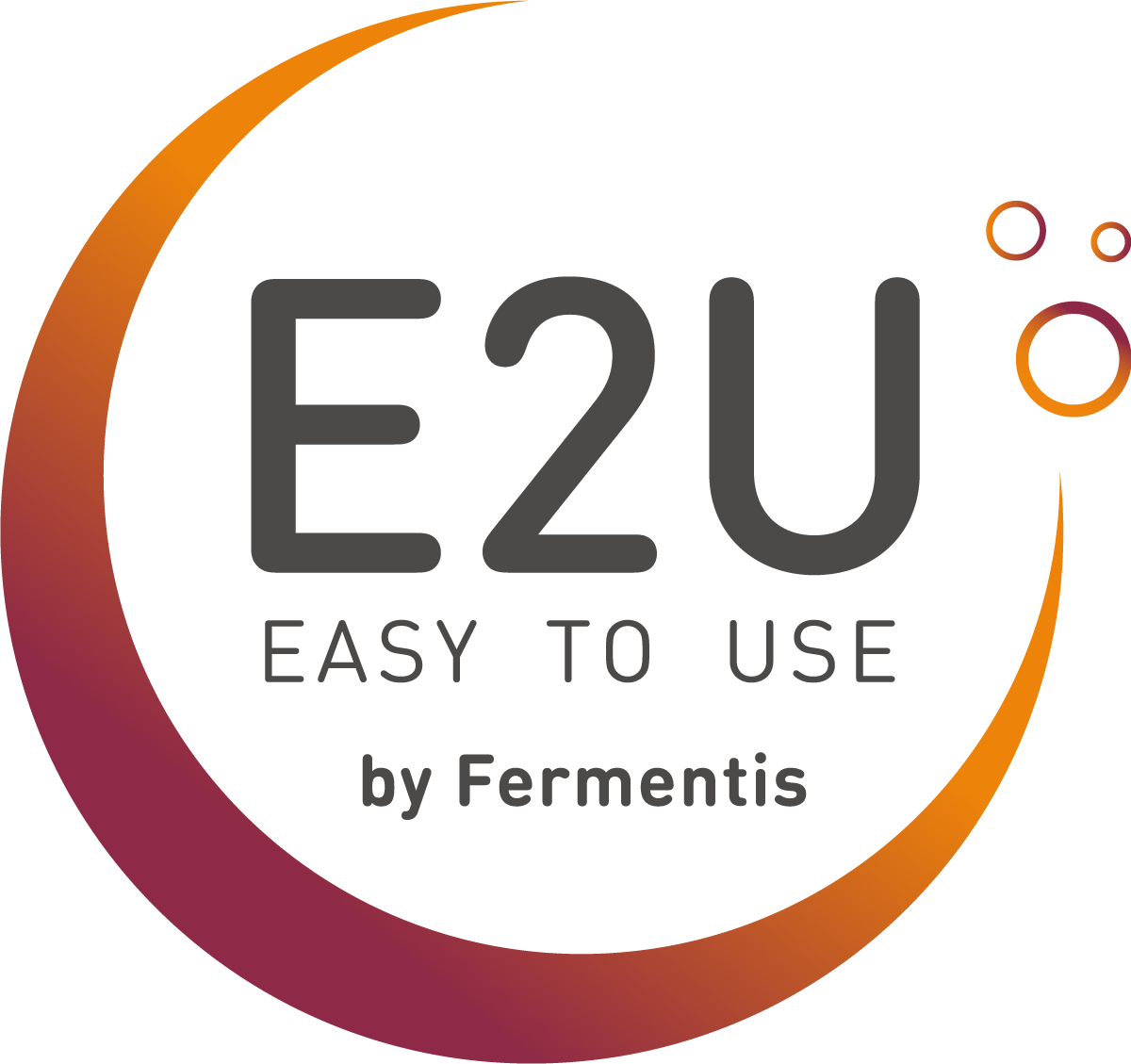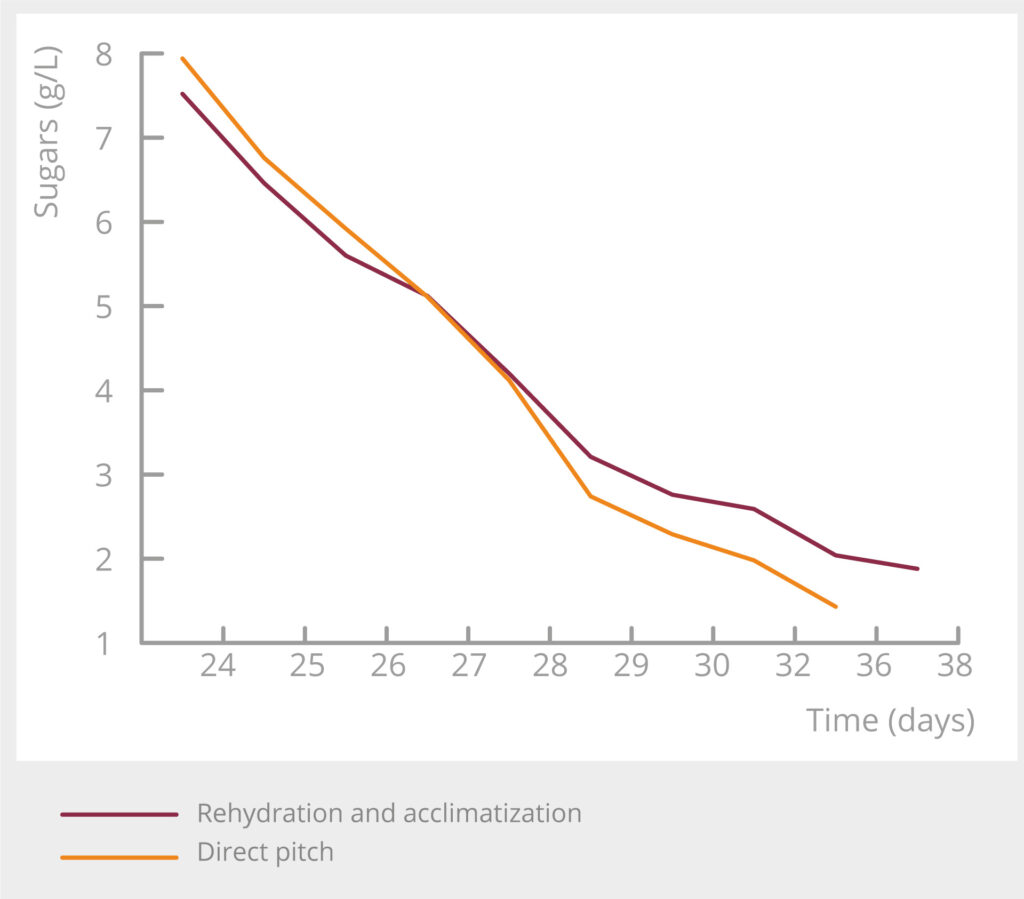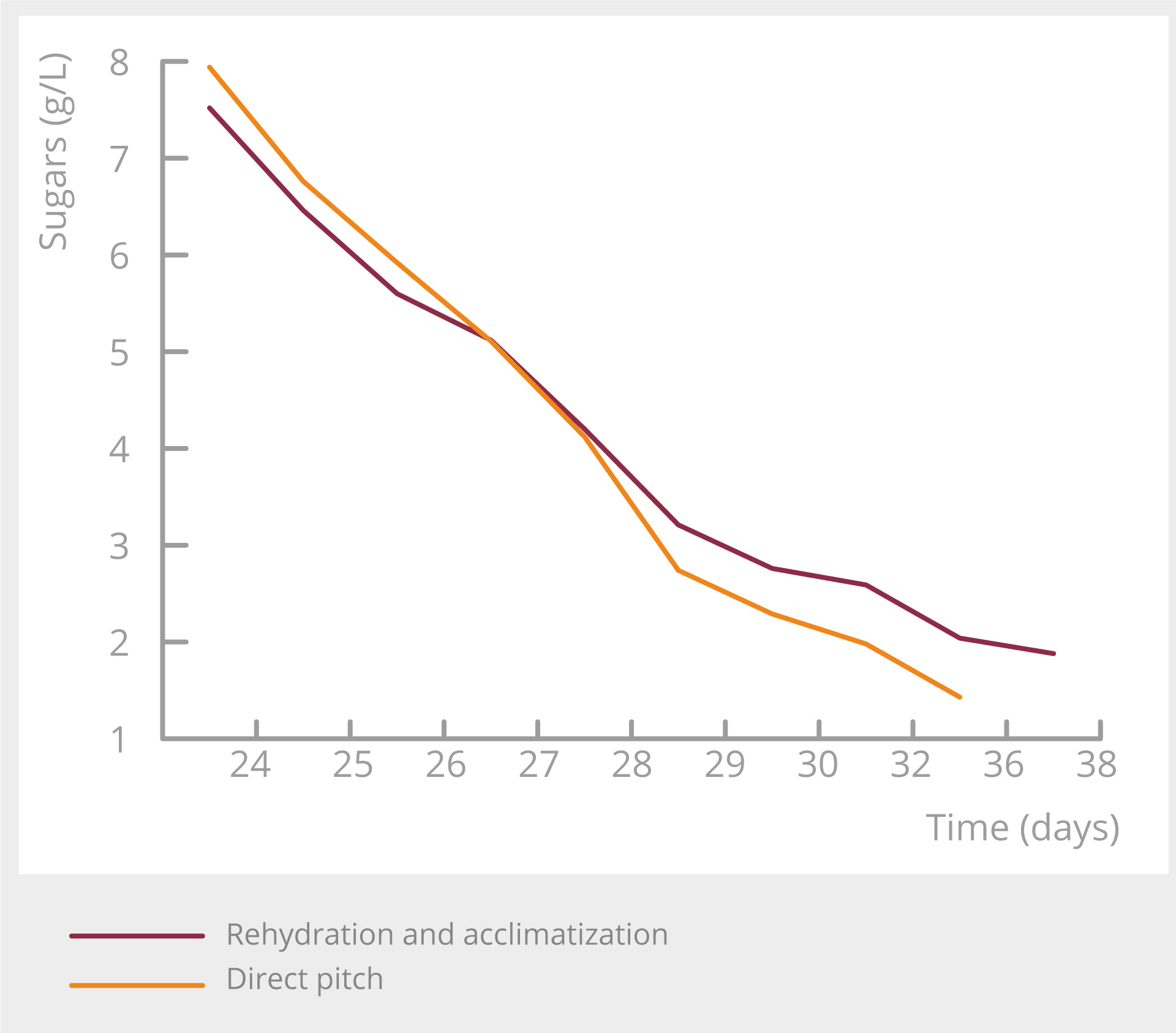 Fig 1: Sugar monitoring at the end of fermentation – SafŒno™ PR 106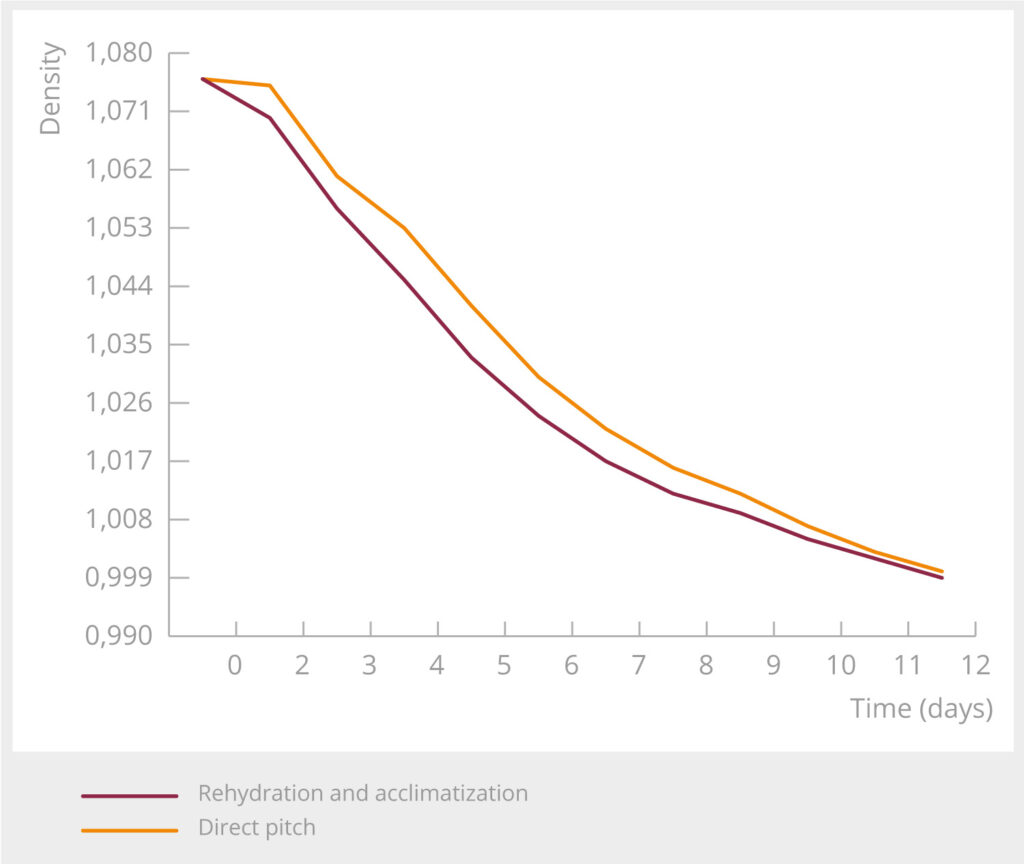 Fig 2 Sugar monitoring at the end of fermentation – SafŒno™ SH 12
Above are two examples of the comparison between fermentation performances.
The yeast strains are SafŒno™ PR 106 and SafŒno SH 12™, our 2 latest releases prior to SafŒno™ EF 85. In both cases, fermentation profiles are very similar, and in the case of SafŒno™ PR 106, the direct pitching method actually completes fermentation a little faster than the rehydration method. 
However, the differences are not big enough to suggest there is any benefit or drawback of using one method over the other. Of course, direct pitching is more practical in the heat of the moment, especially when there is a lot of pressure in the winery.
Another parameter we take a look at is the post-fermentation analysis. We monitor the analytical profile of the wines, once fermentation is complete, to check if there are any discrepancies.
When there are no differences, or only minimal ones, this is another strong indication that the strains are well and truly E2U™. 
If we take a look at the post-fermentation analysis of SafŒno™ PR 106 and SafŒno™ SH 12, we can see that the differences go almost unnoticed.
Whether it is alcohol content in the final wine, sugar levels (glucose & fructose), tartaric acid, volatile acidity, pH, L-Malic acid and even total SO2, there is basically no difference at all between the wines made with the direct pitch method or the rehydration step. On an analytical level, the wines are pretty much identical.
This leaves us with one last important test to confidently assert that a wine yeast strain is E2U™, and that's of course the tasting experiment. A professional tasting panel should not be able to measure any noticeable difference in the end wine made, regardless of the method of innoculation.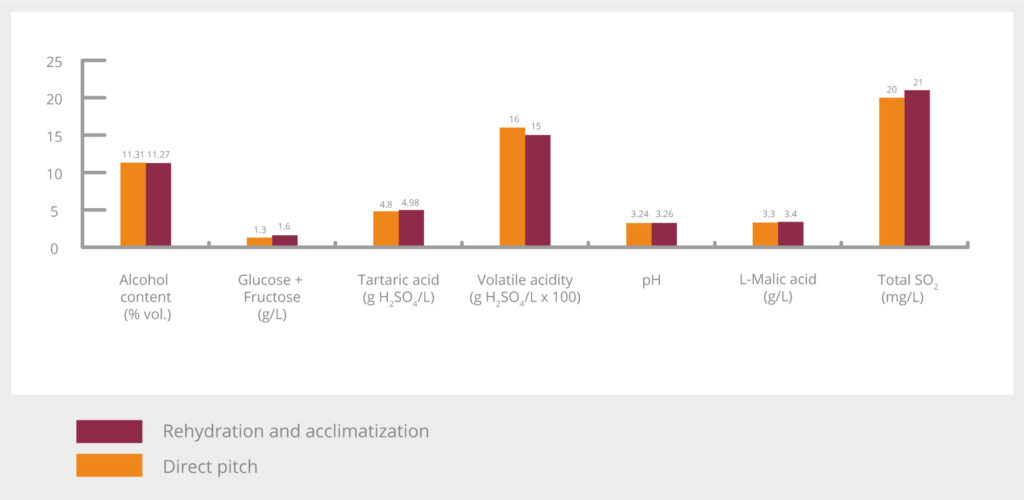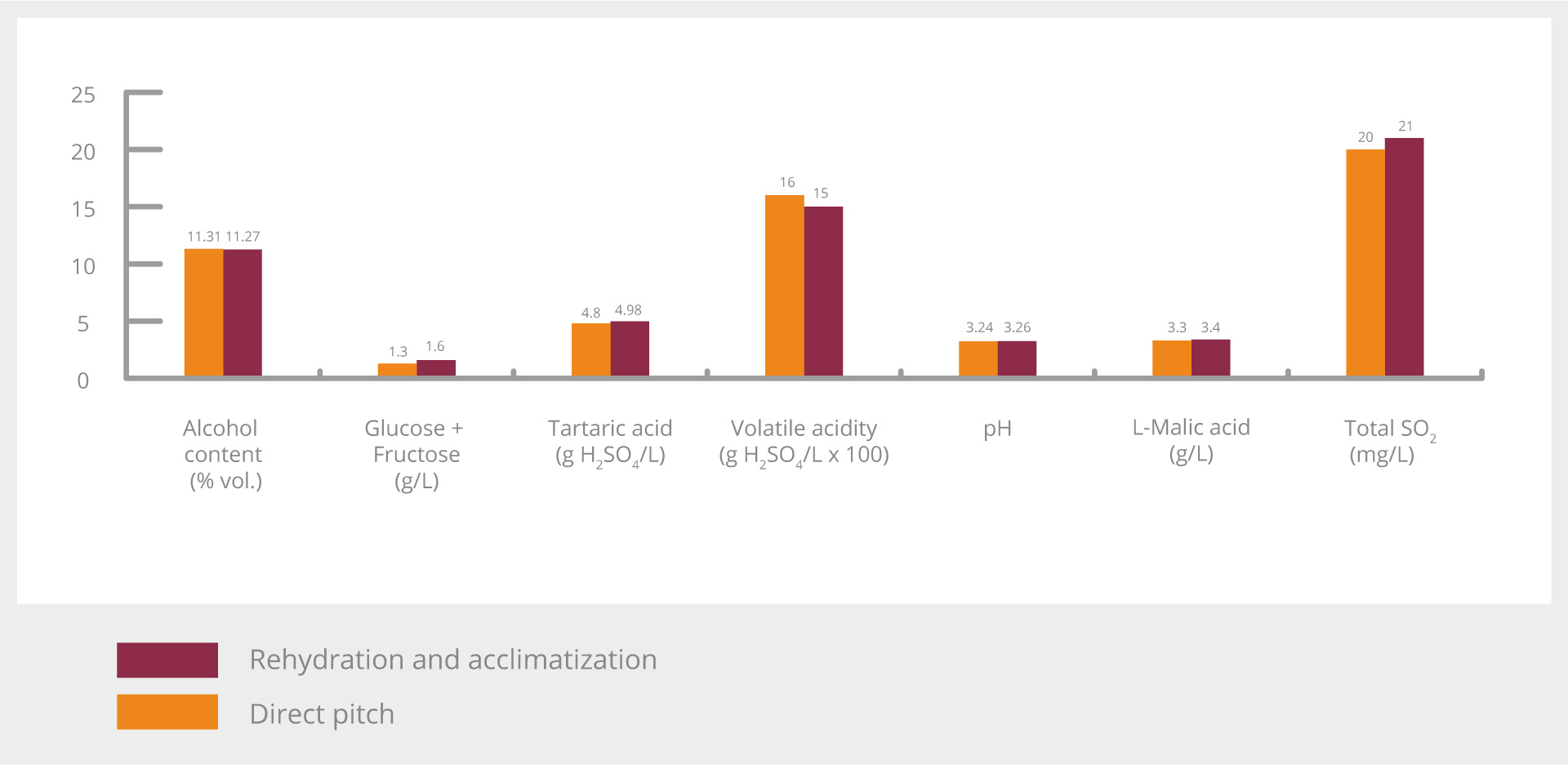 Fig 3: Post-fermentation analysis – SafŒno™ PR 106

Fig 4: Post-fermentation analysis – SafŒno™ SH 12
Triangular tests run on both SafŒno™ PR 106 and SafŒno™ SH 12, performed by a trained panel of 14 wine experts do not show any significative differences between the two wines. Therefore, with no major difference noticed, throughout any of the 3 main tests run on the wines, we can confidently assert that these two yeast strains can be used just as well in direct pitch as with prior rehydration. They are well and truly E2U™!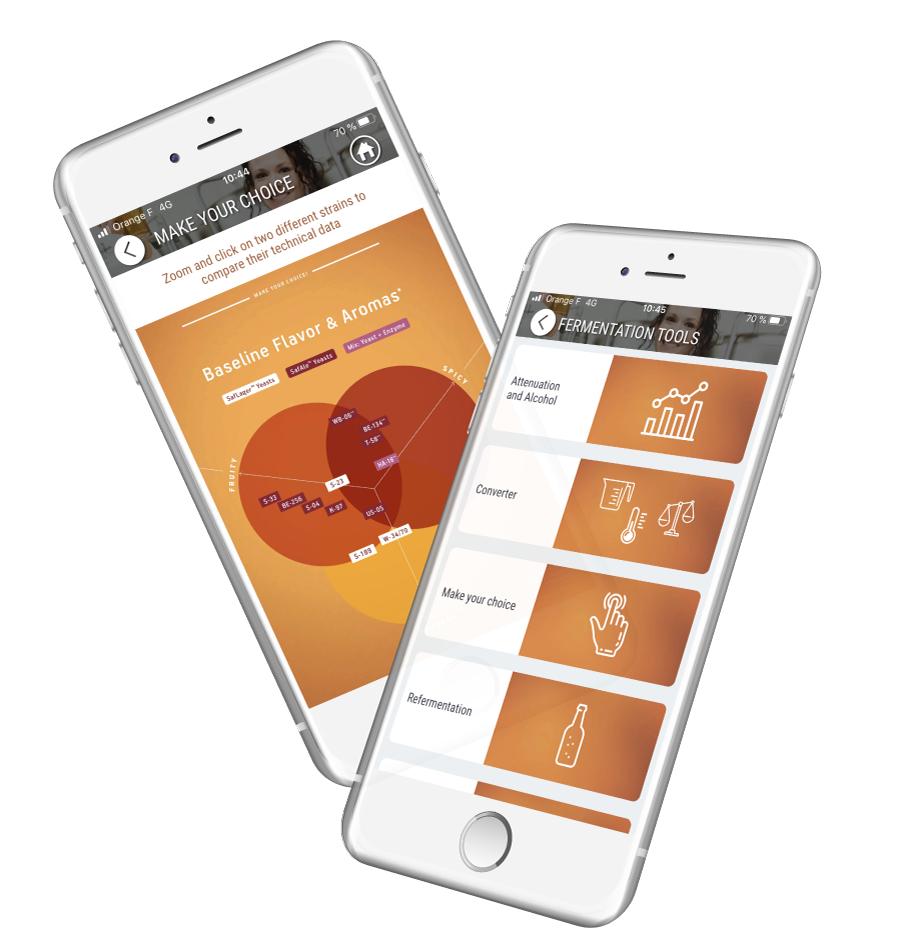 FERMENTIS APPLICATION
All of Fermentis in your pocket
Fancy having all of the Fermentis products, technical data sheets, news, tools and more, with you all the time, right there in your pocket? Download the Fermentis application and choose the wine universe.
Discover the app
GOODNEWS #08
Read the latest GOODNEWS magazine
Fermentis would like to thank Laboratoires Dubernet for their kind contribution to this edition of the GoodNews Online.