LUIS FELIPE EDWARDS VINEYARD TESTIMONY – CHILE (Diego Guzmán) Orientation: SH12
A few words about the Luis Felipe Edwards Vineyard
The vineyard was founded in 1976, when Luis Felipe Edwards acquired the farm in Puquillay, Colchagua Chile. It is located in an isolated horseshoe-shaped valley, separated by the small San Fernando mountain from the majestic snow-covered Andes. It is currently the largest familiar vineyard in Chile, with a 25-million-liter production, ranking among the 5 largest vineyards in the country. The winery exports to more than 60 countries, making it a major global player.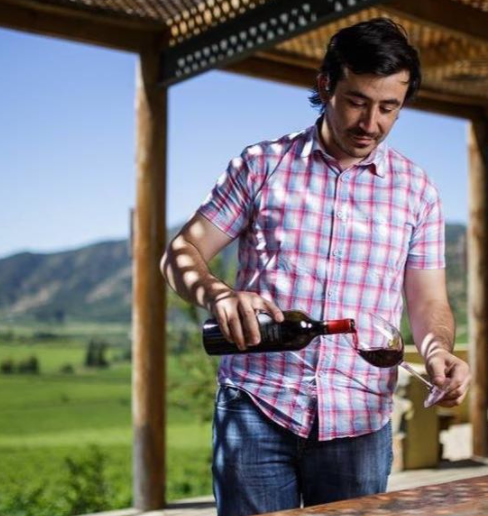 Enologist Diego GUZMÁN
He was in charge of implementing the Charmat sparkling wine cellar for 5 years, making base wines for the entire Viña Valdivieso Sparkling Wine portfolio.Today, he works as an enologist, in charge of white wines at the Luis Felipe Edwards Vineyard
How did you have the opportunity to test this yeast?
I had the opportunity to test this yeast through an offer made by the Navarro y Cía. Sales team, that represents Fermentis in Chile.
What were the most important results in kinetic, analytical and sensory terms?
Kinetic: the kinetics behavior was normal, with fermentation taking 9 days.
Analytical: the fermentative analytical parameters were normal, within the expected.
Sensory: in terms of the sensory experience, it showed good aromatic expression, specifically thiolic as expected.
Did you use the E2U™ form directly for this test?
The inoculation was by means of a reactor (yeast multiplier).
Was the Sauvignon Blanc you made in line with your standards or was it better in some respects?
The Sauvignon Blanc that was made is in line with the standards in place for white wines.
Would you recommend this yeast to other people, and why?
Yes, I would recommend this yeast, because it shows good aromatic potential.
What is your overall production? Is white wine, especially Sauvignon Blanc important in your production?
Our white wine production is 15 million kilos, of which 46% corresponds to Sauvignon Blanc.