At the Craft Beer China Exhibition (CBCE), Fermentis Team members joined 240 exhibitors, making it the largest number of exhibitors to date. The event included many suppliers to the brewing industry, as well as a dedicated section for Chinese craft brewers to showcase their creations. The organizers of the exhibition reported the significance of uniting the entire brewing community, and they achieved this goal in a wonderful way.
CBCE was held in Shanghai, China 30 May to 1 June 2023. The 8th edition of this exhibition and conference was alive with the excitement of re connecting and making new links between members of the brewing industry from around China and visitors from around the world.
Our booth welcomed brewers, industry friends, and partners by offering a variety of beers made with our products. These products included low-alcohol beers, sours, and IPAs crafted by our talented customers. Additionally, our booth hosted a mini Fermentis Academy program, featuring two 20-minute technical presentations on Day 1 and Day 2. These presentations aimed to help brewers gain insight into what they can anticipate when a Fermentis Academy program visits their city.
During one of the 4 "mini Fermentis Academy" sessions, a presentation was given on the NEIPA study (Hazy IPA). As part of the presentation, a tasting session featuring two NEIPA sour beers was conducted to demonstrate the sensory studies on SafAle™ S-33 and SafAle™ K-97. The testing highlighted the balance of sweet and sour perception and tropical aroma thanks to biotransformation by SafAle™ S-33. The other reference beer, brewed with the exact same recipe but using a a different yeast, SafAle™ K-97, expressed more hop-forward thiols aromatics. Two very interesting comparison beers brewed by the talented brewer from Bravo brewing, China, available on tap for all the visitors to directly experience our study's application.
Fermentis also delivered a presentation, as part of the main conference program, which was well attended. The presentation titled: No and Low Alcohol brewing, barrel sours and fruity whiskey: fermentation breakthrough of product strategy aimed to help brewers understand how to achieve new characters and non-traditional beers styles through fermentation., Examples included low alcohol beer – a small and slowly growing trend in China, barrel aged sours and for the distillers in the room how to achieve fruity whiskies.
Brussels Beer Challenge organizers hosted a ceremony and craft beer banquet to celebrate and award the Chinese Brewers who won trophies for their beers during the Brussels Beer challenge. Our General Manager, Stephane Meulemans, was given the honor of presenting the Silver trophies to the winners due to our long standing support of the Brussels Beer Challenge. Following this ceremony, a banquet took place, pairing local beers with beautiful Chinese dishes.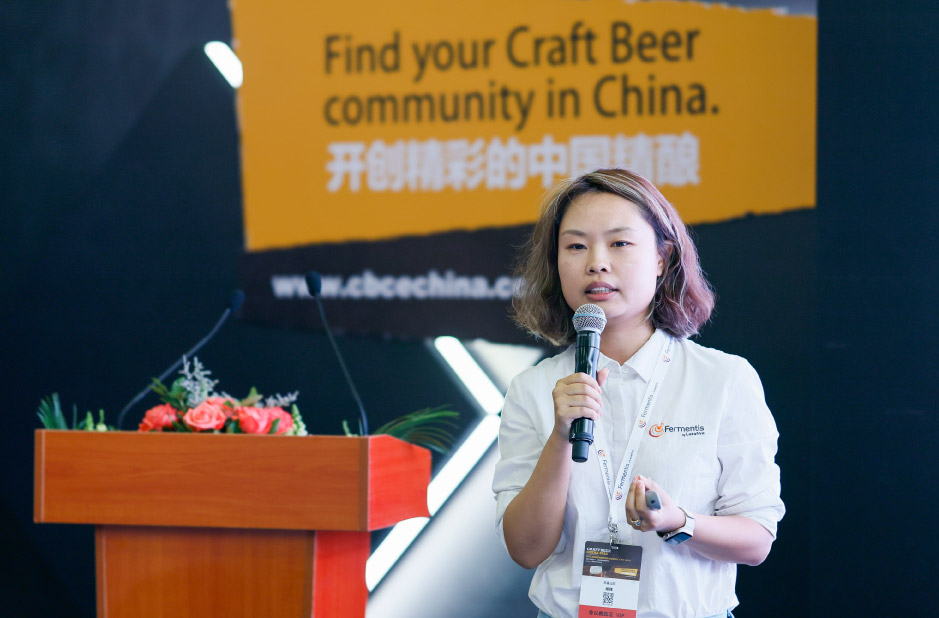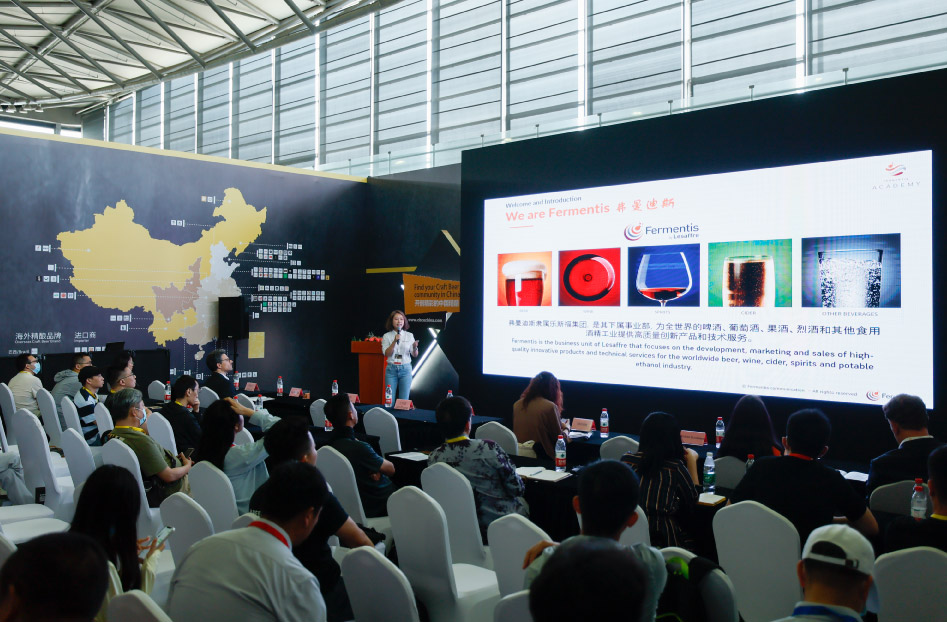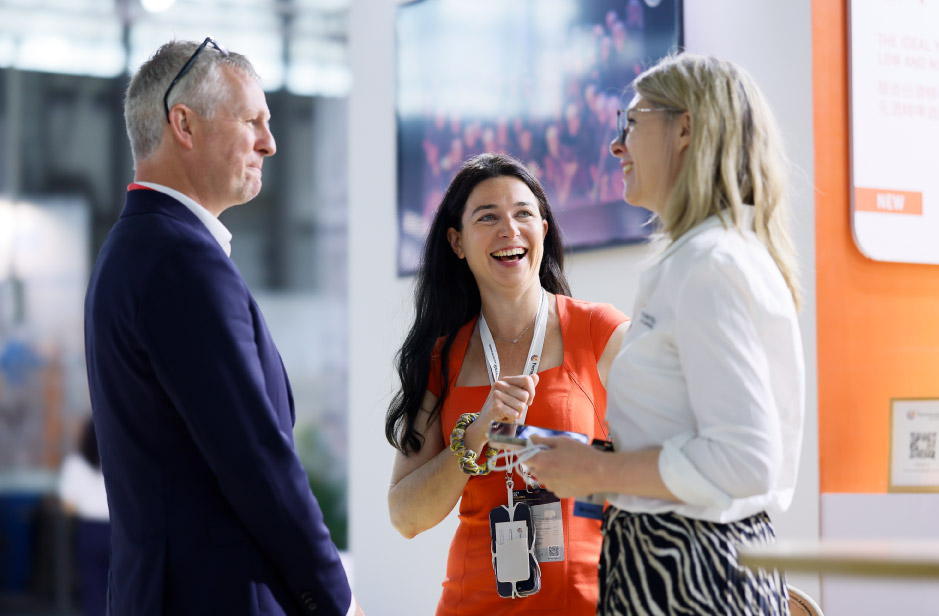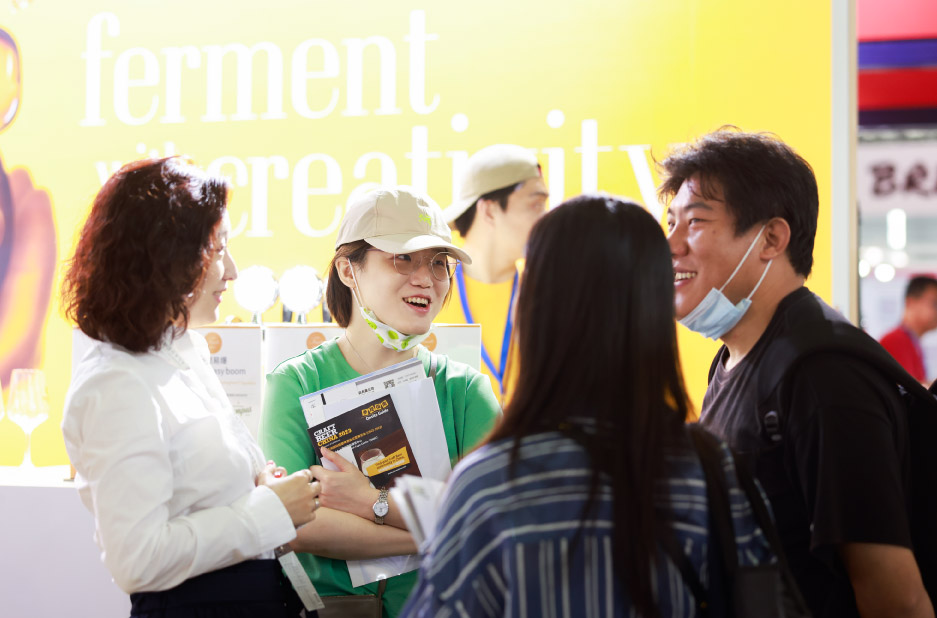 In conclusion, the Craft Beer China Exhibition (CBCE) held in Shanghai from May 30 to June 1, 2023, marked the 8th edition of the event and successfully brought together the brewing industry in an engaging atmosphere. With a record-breaking number of exhibitors, including Fermentis Team members, CBCE provided a platform for suppliers, craft brewers, and industry professionals to connect and forge new connections.
The organizers, as stated on CBCEChina.com, aimed to "expand the contact between brands and channels & markets in a multi-dimensional and multi-directional approach, injecting a constant source of vitality and passion into the industry". This event beautifully served this purpose, and we can't wait for the next edition!