Fermentis recently exhibited at CiderCon, a prominent cider industry conference and trade show, in Chicago!
CiderCon is an annual conference hosted by the American Cider Association (ACA) that brings together cider professionals, makers, and enthusiasts from around the world. The conference provides a platform for attendees to learn about the latest industry trends, sample a variety of ciders, and network with other cider enthusiasts.
The conference typically features educational sessions on a range of topics, including cider production, marketing, and distribution. Additionally, attendees can take part in tastings, workshops, and other events that provide an in-depth look at the world of cider-making.
CiderCon is a key event for anyone interested in the cider industry, providing a unique opportunity for attendees to learn, network, and taste the best ciders from around the world.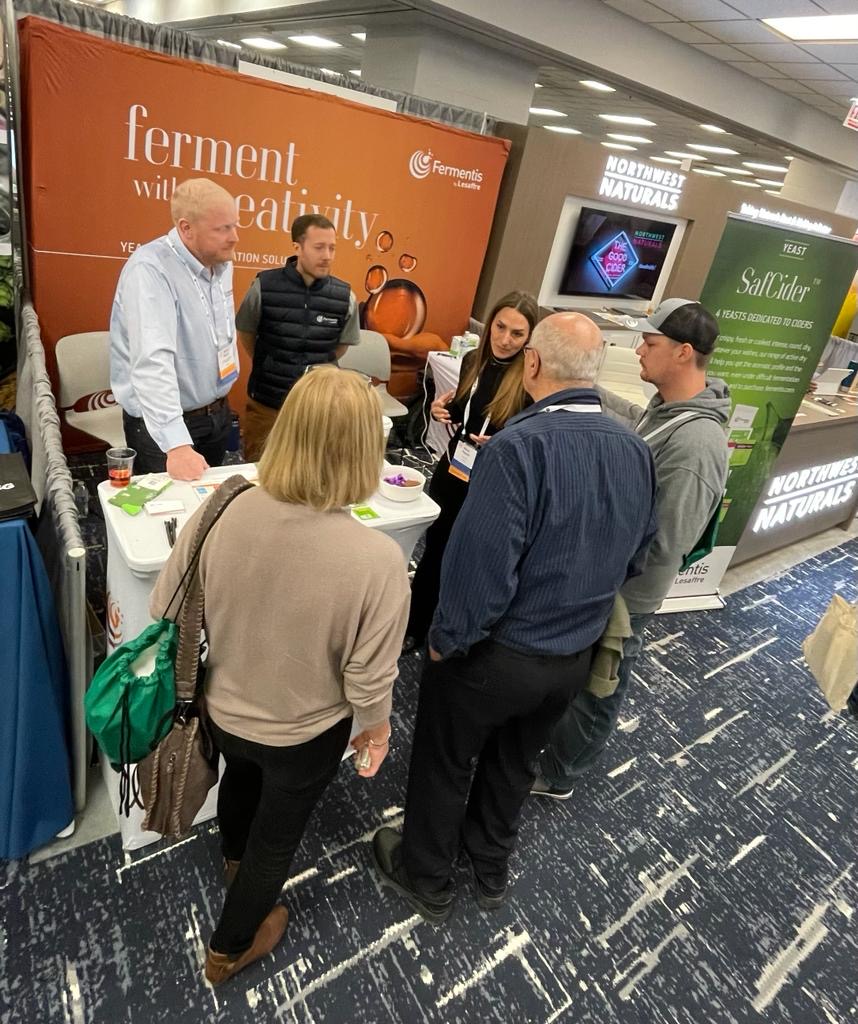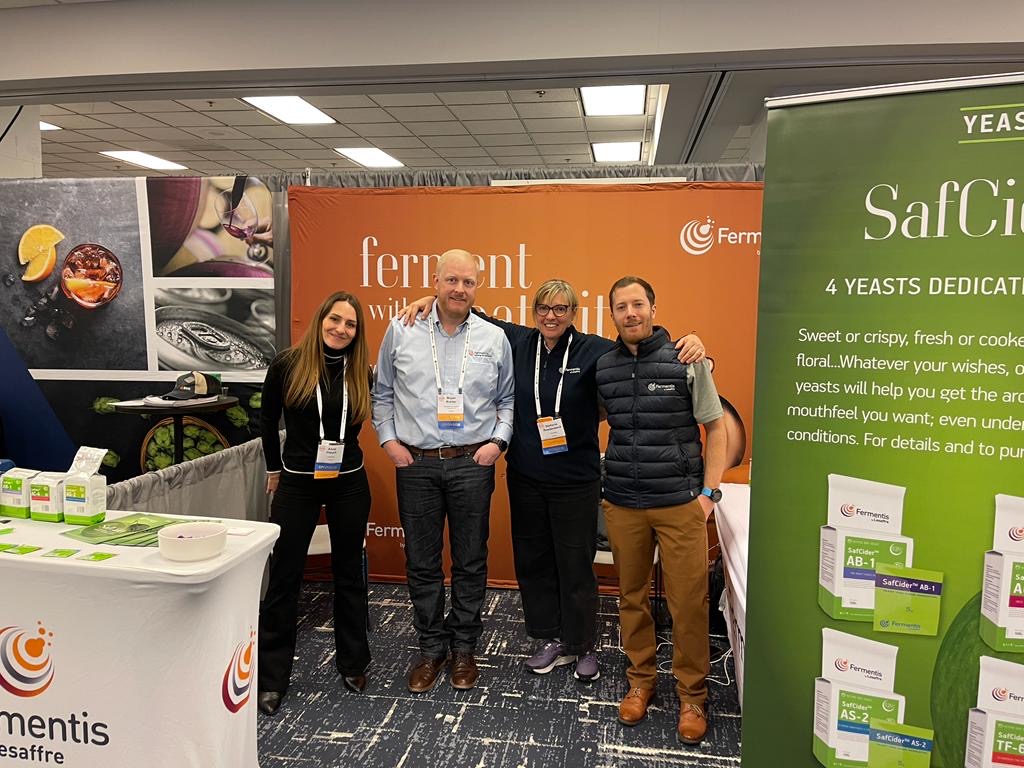 At the Fermentis booth, attendees had the opportunity to learn about our latest products and services, including our range of yeast strains specifically designed for cider fermentation. Fermentis experts were on hand to answer questions and provide guidance to cider makers looking to enhance the quality and consistency of their products.
Fermentis is dedicated to providing high-quality yeast to the cider industry and has a long history of supporting cider makers around the world.
Our expertise in fermentation, combined with our commitment to customer service, makes us a trusted partner for cider makers seeking to produce the best possible product.
In conclusion, Fermentis's participation at CiderCon was a valuable opportunity to connect with cider makers, showcase our products and services, and share our expertise in yeast science. The event was a testament to Fermentis's commitment to the cider industry and its ongoing efforts to support cider makers in their quest to create the finest products possible.